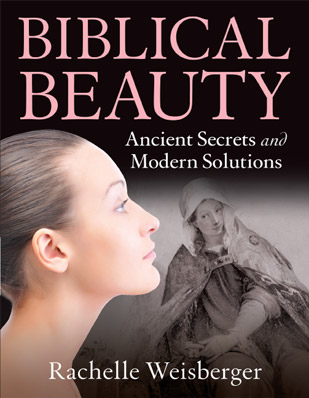 I like to think of myself a pretty low-maintenance gal. No Real Housewives Botox parties around here, and I've had the same pot of Benefit eye concealer since my long-ago days at skirt! magazine.(Though my current job is far more stimulating to the brain, I sure do miss the free swag.*sigh*.)
I do have my vanities, of course: I don't leave the house without penciling in eyebrows since the ones God gave me, She taketh away with the flood of hormonal chaos called "after 40. "
Also, I've been using eye cream since I was 12, but that's only because my bubbie put the fear of wrinkles in me like other grandparents preach virginity. She took me aside one day and handed me a tiny jar, saying "You don't want to be able to do this, do you?" as she pulled her eyelid between her thumb and index finger and stretched it past her nose. Scared me so bad I always keep a tube in my purse to dab on during the day.
So I do love certain products, as long as they're not tested on animals or shilled by teenagers with fakey boobies. As long as it's naturally-derived and doesn't require needles, I'm cool with cushioning the aging process. I'm as gorgeous as I'm gonna get in this life, and I attribute it mostly to excellent genes, a rabid protection of my sleep cycle (which includes ear plugs,) lots of water, yoga, massive amounts of backyard kale and sexy massages courtesy of El Yenta Man. But no balloon lips or dessicated pig hormones for me.
That's why I'm completely loving Rachelle Weisberger's new book Biblical Beauty: Ancient Secrets and Modern Solutions — it delves back in the day to see how the matriarchs kept it real with natural materials we all have access to today.
Part One covers Outer Beauty, invoking a biblical beauty at the beginning of each chapter: Bathsheba introduces us to the secrets of bathing and body care, Judith helps us learn what weapons to combat hair problems, and 100 year-old mother Sarah teaches us about healthy aging. Full of sage Torah interpretations, historical nuggets (who knew the ancient Egyptians used dog toes and donkey hooves on their hair?), professional tips (moisturizer is most effective when applied to damp skin) and recipes to make at home.
But it's Part Two that really gets good. Calling on the feminine leadership of Esther, Deborah and Miriam, Weisberger defines true beauty as something that comes from the inside. No Kardashian is ever gonna tell you that, yo.
An accomplished aesthetician and makeup artist from New York who specializes in helping women recover from cancer and other post-operative procedures, Weisberger — a gorgeous grandma herself — carries the theme that no amount of kohl or Brazilian butt lifts can make a lady truly lovely:
Looking beautiful is more than having a wrinkle-free complexion, perfect hair and flawless makeup. True beauty is a reflection of one's physical, emotional and spiritual well-being. Maintaining a healthy lifestyle, being socially connected and forging a spiritual awakening can generate an inner glow that illuminates the face, outperforming any cosmetic enhancement.
Dig it. Though Biblical Beauty concentrates on the women of the Old Testament, it's not just for Jewish mamas — after all, these are everyone's matriarchs.
And I'm grateful that my own bubbie and mother taught me good beauty practices to use over a lifetime — who knows what kind of sea hag I'd be without those decades of eye cream?