I know y'all are busy. There's eleventy billion other websites out there competing for your attention, and I am super grateful you've chosen to spend a few moments with me (an average 1.7 minutes, according to Google Analytics.)
Sometimes I even get to run into you local readers in person, like at the JEA when I've just finished a sweaty workout and I'm really hoping you don't stand too close to me because I can't remember if I actually used the deodorant this morning or just looked at it before Little Yenta Girl ran into the bathroom with a fork entangled in her hair because she wanted to comb it like The Little Mermaid, or, in the parking lot at Publix after I've just flipped you the finger for swooping into my parking space (really sorry about that, Miz Bernice, I didn't realize it was handicapped. Next Thursday, Senior lunch is on me.)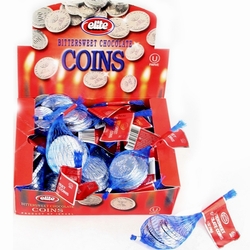 You're always so nice and gracious, and it really throws me for a loop that there are so many of you out there. I can't read the Googly Anal report thingies very well, but it seems like there's more of clicking around in here than just my mother, so I'm kinda flummoxed as to why last week's Oh Nuts! Chocolate Contest was such a flop. Only a handful of you entered, and of those, NOT ONE of you left an email so I could contact you. Was it too easy? Too contrived? Your snubbing is feeling as bittersweet as old gelt. You'll click on a ridiculous Facebook ad about winning an iPad, but the idea of free chocolate does not entice you?
So, I'm thinking "do-over." And this time, let's make it a little more interesting:
Yo, Yenta!'s Gone Nuts Chanukah Contest
Open a new tab and visit the Oh Nuts! and pick a favorite treat.
In the comments section of THIS POST THAT YOU ARE READING RIGHT NOW, paste the URL (just copy and paste the address) of your treat—look, the Oh Nuts! people need their props!
Then, please entertain me with a few words about the very worst, inappropriate and/or crappiest Chanukah or Christmas present anyone ever gave you. I want to know about six-toed socks, lacy panties from your bubbe and racist fruitcakes. Live animal tales and office holiday "white elephant" horror stories are especially welcome.
Don't forget to put an email; I promise I am not competent enough to sell it or use it for anything other than alerting you if you're the winner. On Thursday, Dec. 9, after Yenta Boy's fifth grade band performance, the entire Yenta Family will pick one entrant to win $25 of Oh Nuts! dollars to spend—thas' alotta candy.
C'mon, gimme your goodies in the comments below, and may your sixth night of light be sweet and bright!