It's summer, and most retired people are kvetching about the heat, wondering what's for dinner or discussing barium enemas. But only one person I know manages to do all three while performing surgery under dire conditions in Africa: My indefatigable dad.
For the last four summers, "Dr. Skip" has treated legions of patients in an undersupplied, uncooperatively-staffed government hospital in Sumbawanga, Tanzania. (Even though he's a real stickler for professional protocol, the casual moniker was first adopted in Pakistan after the 2006 earthquake both for pronunciation purposes and to keep our very Jewish surname on the down-low.)
But he's hardly the kind of person that just swoops in, slices out an organ or two and puts on Band-Aid on people—he's become very attached and involved with his patients. You may recall last year he expressed a tremendous frustration in his blog about the red tape and corruption that prevents people from receiving the most basic health care. After so many glad-handing meetings with local Sumbawanga officials who made empty promises, shlepping his own medical supplies from the States and fighting for support from hospital administration, there was a mutual agreement that his efforts might be best suited elsewhere.
Or in his words, "I managed to make enough waves and piss off enough people that they don't want me back."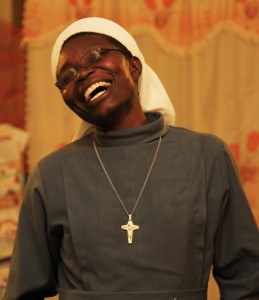 That didn't stop him from finding a place that does appreciate and desperately needs an advocate who can wield a pen as well as a scalpel. He arrived last week at a hospital run (and barely financed) by the Catholic Church, which means it's not free to citizens but has a level of autonomy that will perhaps make it receptive to lasting improvements.
In any case, he's spending his days providing first-class surgery to those in need and trying to do whatever good he can in a place where clean water is a high living. Leave it Dr. Skip to mix it up by throwing in a bunch of nuns.
I'll be posting updates here, but be sure to keep up on his blog: He keeps a passionate account of stories and photos that are at once heart-rendering and fascinating—especially if you're into goiters the size of cats.