Yup, she's back from the brink at almost 170K miles and better than ever…until the transmission blows, anyway.
In my worry over this most blessed of rides, I forgot to show y'all something in my last post. While we were sojourning in the Western North Carolina netherlands, we came across the Absurdivan's Conservative Christian Twin: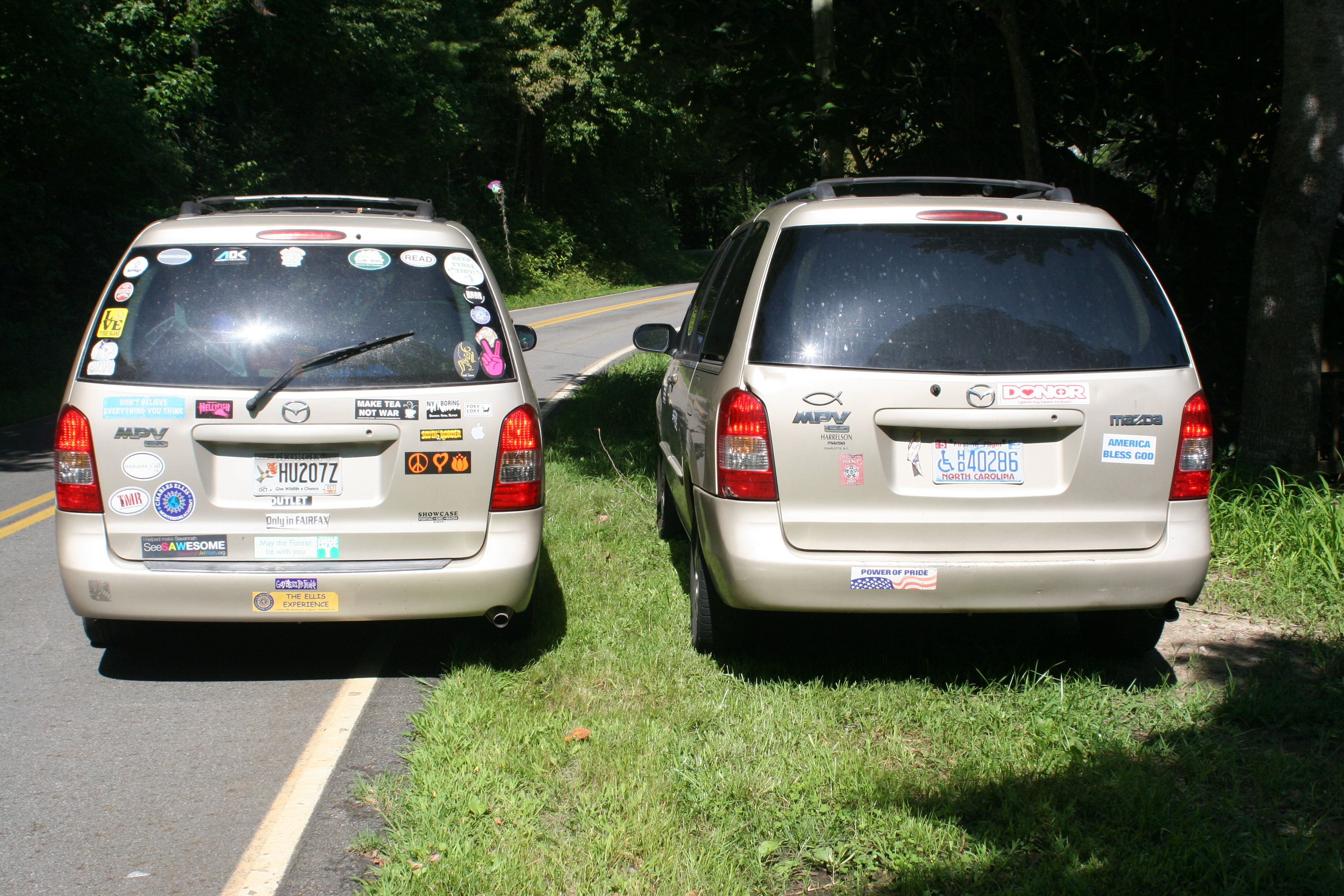 Between our mezzuzah and their Jesus fish, I think we pretty much rule this road.
Good Shabbos and a lovely weekend to all!