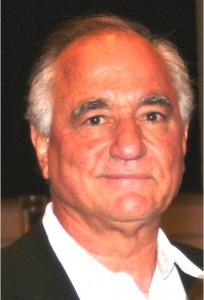 Savannah's Jewish community lost a good one last week.
Dr. Amos Timna, born in Israel and adored in Savannah for his constant commitment to social and community causes, died last Friday after he fell trimming a tree. He was 64.
He was a mensch and by the accounts of his patients, a kind and gentle gynecologist. And though you'd never guess it from his easy smile and penchant for fine food (he could often be spotted at Troy, a Greek restaurant on the southside,) he was also apparently quite a bad-tush.
It was mentioned at the shivah last Sunday that Dr. Timna ("Pssssh, call me Amos!" he would say with a wave of his hand) served in the Israeli super-secret elite special forces unit Sayeret Matkal, kind of like the Navy Seals of the IDF. He helped rescue over 100 hostages back in 1976 as part of Operation Entebbe and participated in many other highly dangerous missions for Israel.
He rarely spoke of it, though his former comrade and friend Benjamin Netanyahu called Amos' wife last week to offer condolences. Amos and Bibi served under a young gun commander named Ehud Barak – hard to imagine a tougher group of bada$$ muthas in the 1970s.
I only knew him as the handsome gent who organized the amazing Israel at 60 event and always asked about my mother-in-law's health. We bantered at the JEA drinking fountain just a couple of weeks ago when Attorney General Sam Olens came to speak (no, he was NOT one of the alterkockers who still haven't forgiven Jane Fonda.)
In such times of unexpected tragedy, we Jews say Baruch dayan ha'emet – Blessed is the True Judge.
May the Almighty comfort all who mourn for this wonderful man.