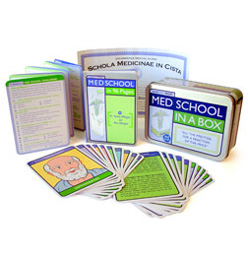 So my dad, Dr. Skip Feinstein, is back in Sumbawanga again, which may sound like a Tijuana strip joint but is actually a city in western Tanzania that deeply appreciates medical professionals who would rather spend their retirements volunteering their surgical services in Africa than hanging out drinking crap beer in bordertown strip joints.
Dr. Skip (as he likes to be called on his medical sojourns around the world, mostly because it's fun and easy to pronounce but sometimes because it renders invisible our ethnic surname, which comes in useful in say, Pakistan) has been to Tanzania two times before. The first time, he was shocked at how little the doctors there had to work with – he sent us emails describing how he had to perform surgery under one naked light bulb – IF the power the was on. The second trip he stuffed his bags with supplies to better equip the hospital and sweet-talked the authorities into letting him bring it in, which helped tremendously when trying to remove goiters the size of sweet potatoes.
But it wasn't until this third trip that Dr. Skip chose to release the ultimate power of his surgical arsenal, a secret weapon that can crush poverty, governmental corruption and goiters under its Adidas sneakers, a muscled column of expertise so sanitized and brilliant that even staph cowers in his path.
Yes, people. Dr. Skip brought the ass-kicking sidekick of all sidekicks to Sumbawanga this time:
My Brother The Doctor.
(Seriously, if Chuck Norris needed surgery, my brother could fix his sh*t up without leaving a scar – and then kick Chuck Norris' old ass back to Sean Hannity's gimp room.)
I know they're going to do so much good there, and I'm sure Dad's photography site will be full of amazing shots. I'm not even mad that Dad didn't ask me to go to Africa, because I hate blood and guts and goiters and frankly, the kind of African music I'm into is from the West and Tanzania is in the East, so like, whatever. Maybe when he gets back he'll take me and the kids to Epcot or something.
In the meantime, read Dad's blog about Africa – you can catch up on trip #2 as well!
*oh yes, and you can buy "Med School in a Box" at PopJudaica – but I don't think it'll entitle you to practice anywhere, not even East Africa. Or Tijuana.