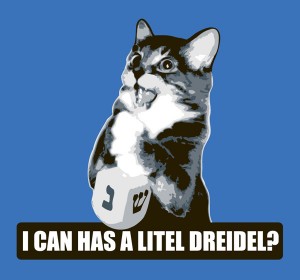 More spin on spinning today! Got a little dreidel? Did you make it out of clay, when you were like, four, and you mom saved it all these years?
Rollergirl and SMN religion writer Dana Clark Felty is looking for photos of dreidels that have special meaning to Savannah families.
She'll need a photo, the owner's name and a brief description of the dreidel's significance emailed to dana.felty [AT] savannahnow [dot] com no later than Wednesday, Dec. 17.