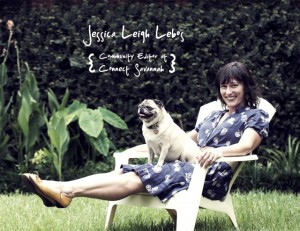 It's always a nice turn to be featured on someone else's blog for a change!
Very delighted to be featured today on You're Welcome Savannah, a beautiful fashion blog featuring the photography of image magician Cedric Smith.
Cedric's partner Autumn leveled some difficult questions at me (again, I'm usually the one asking questions around here!) but I did manage to get it a mention of Yo, Yenta! and of course, Congregation Mickve Israel.
Be sure to check out YWS' lovely "Out and About" shots and gorgeous "Open House" features!