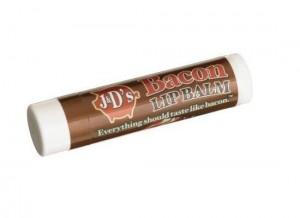 As a Jew and occasional vegetarian, I've been blissfully out of the loop about the bacon craze that's been sweeping the nation.
Apparently, people are flavoring donuts, martinis and chocolate (sacrilege!) with pig fat, and though the trend is showing signs of waning, it's already just gone too far:
The Huffington Post published this list today of 13 Made of Bacon That Shouldn't Be. (Notice I could have chosen to post a photo of the bacon Hitler, but this is not HEEB magazine, is it?)
Do you think swine flu comin' back around could be porcine revenge for being paired with peanut butter?