Happy Belated Chinese New Year's to y'all! I've always felt a particular affinity for this Far East celebration since this season eleven years ago, in the Year of the Dragon, Yenta Son #1 was born. Also, I'm kind of a pyro so any excuse for firecrackers is awesome.
Apparently, the Year of the Rabbit (tip o' the kepa to Jewlicious to digging up this haimishe lolcat!) is supposed to be a calm, sanguine year after the Tiger Year's hellacious nonsense, it is a time to "go off to some quiet spot to lick our wounds and get some rest after all the battles of the previous year" and that it "may seem possible for us to be carefree and happy without too many annoyances."
So far, notsomuch. Little Yenta Girl took a spill at the playground this weekend and broke her arm. It was hideous—bone almost sticking through, dislocated elbow, emergency room on Superbowl Sunday. She had to have surgery to reset it and came through just fine, thank God! I'm so grateful the worst part of the entire experience is the ginormous bill. But because life's like this, we just signed on with a bare bones insurance policy for self-employed people, so after I sent up praise and gratitude to the Supreme Creator and the angelic minions who kept watch over my baby under anesthesia, I went into the hospital bathroom and had a stall-pounding fit about high deductibles.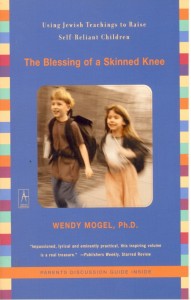 Of course, according to one of my favorite books, Blessing of A Skinned Knee: Using Jewish Teachings To Raise Self-Reliant Children, this could be considered a teaching moment for all of us. Mostly me, because to her credit, my baby girl shed maybe two tears in her pain, charmed the nurses and was the darling of the children's ward the whole time we were there.
Maybe the Year of the Rabbit will when I learn the lesson of turning tantrums into meditative nose-twitching? Bring on the carrots.