Keeping my Shalom School kindergartners interested in the Old Testament can be a challenge, but I find sticking to six-year interests can help tremendously.
For instance, The Tower of Babel? We built a huge structure out of wooden blocks and knocked that sh*t over. Like fifty times. Jonah and Whale? El Yenta Man was subbing for me that day, and he turned off all the lights and had them pretend they were actually in the big fishy's belly – they were "returned" to land after he burped really loud.
So naturally, today's lesson (I know, we're a bit behind) on Jacob's all-night tussle with an angel the night before he went to seek his brother Esau's forgiveness, led to the obvious: An arm-wrestling tournament.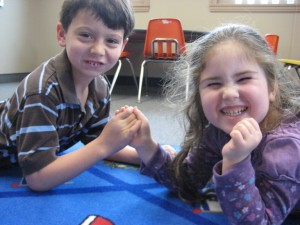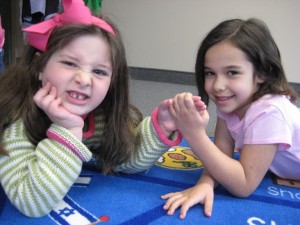 Congrats to my man Eli, who went undefeated. I can only hope that if any of the others get this parsha for his or her b'nai mitzvah, they don't challenge him to a rematch on the bima.