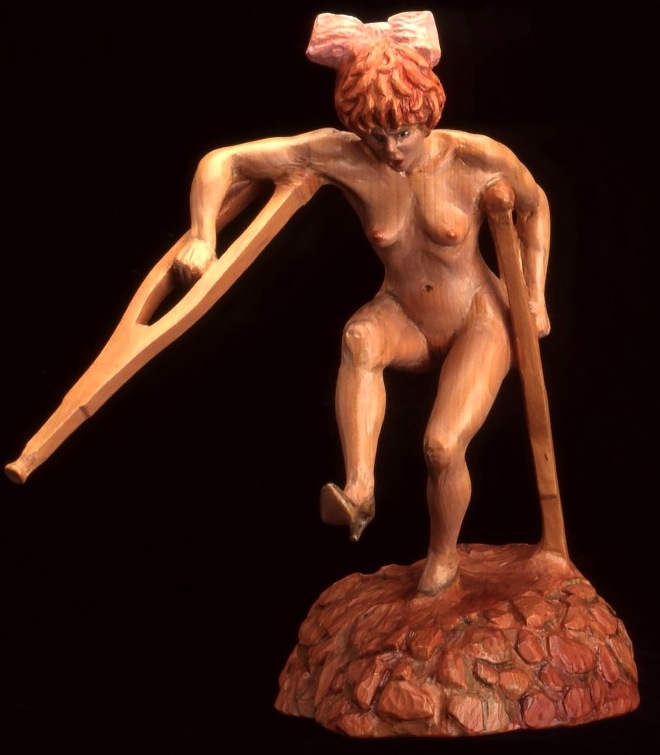 I'm sure you're all dying to hear how my first day of teaching at Shalom School went. I had prepared myself the best I could: I got the apples and honey for noshtime on Friday, I had a make-your-own shofar project set up, I practiced my "aleph" pose for Torah yoga, I burned copies of Oy Baby and Celebrate Kids for the classroom.
But then yesterday, while the family was having a nice Shabbat frolic in Forsyth park, I had to go and tear my gastrocnemius and klutzify my well-laid plans. Somewhere between the tennis courts and the fountain I heard and felt a sickening "shhr-ee-d" in my calf, followed by unbearable pain (and listen, I gave birth to two children au naturel, and freakin' know what pain is, okay?) I tried to put on a brave face for the family, but I think I may have cried, not just because it hurt like a muthaf*cka but because I knew within seconds that I would not be doin' my African Jewish cowgirl routine for my students any time soon, nor would I be walking without crutches and/or an Igor limp at least through Yom Kippur. Who knew skipping could be so dangerous?
However, in spite of having a mummified lower leg and a significantly cramped style, I did make it to Sunday school almost on time, thanks to El Yenta Man, who acted as my sherpa for the day and shlepped my tote bag. I had six fairly well-behaved kindergarteners who didn't mind taking the elevator and chimed in readily for "Hinei Matov." The madracha (helper), a darling teen named Haley, happily sheparded those in need back and forth from the bathroom. We read stories, sat in a circle, discussed the amazing uses of the word "shalom." (Our class greeting is now a double-thump with the fist on the heart and a two finger salute: Shalom out, man.)
They didn't even make much schmutz with the apples and honey. I feel like I should have bought one of those "EASY" buttons. So I gotta offer up some thanks to the heavens for a fine first day. With the exception of the girl who wouldn't speak until the last half hour and wept through snack. And the whole gimp business. Oh, and the kid who appeared to have a raging case of selective deafness and tried to manhandle the congregation's ancient shofar. But all in all, a productive morning of Jewish education.
*Woodcarving "Lady With Crutches" by Susan Hagen.