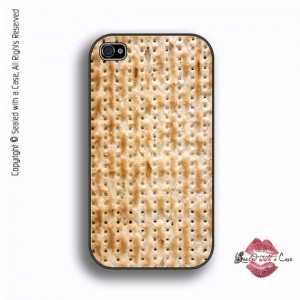 Whaaaat do you mean it's time to begin thinking about cleaning for Passover?! I feel like I just cleaned the menorahs! Can't we have a holiday that doesn't require massive amounts of housework? Why does Judaism have to be so OCD?!
*sigh* I may never get to all the chametz, but at least my iPhone can be kosher for Pesach with this marvelous matzah case.
Available from Sealed with A Case on Etsy.com.