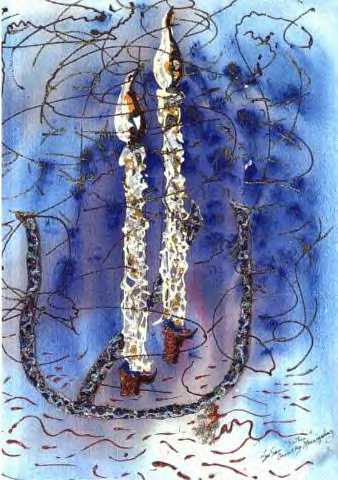 The Yenta's in a real tizzy today, dealing with editorial details, procuring eyeglasses for Yenta boy (he already thinks he's Woody Allen, now he'll look like him) and cleaning our filthy bayit for Shabbat, but I just couldn't let icky ol' Ann's face stay in the top tier all weekend.
Instead, please enjoy the lovely work of spiritual Judaic artist SuSan Esther Koenigsberg.
Good Shabbos, friends!